MyADU4Less is a full service design and build firm specializing in prefabricated Accessory Dwelling Units (ADUs) aka Granny Flats. We build throughout Southern California using Manufactured Homes (built to Federal Building Code) , Modular Homes ( built to Local Building Code) and Tiny Homes ( built to ANSI code) . Building an ADU with prefabricated construction is faster, less expensive and less disruptive to residents of home and neighborhood that an old fashioned site built ADU. We offer a free site assessment to home owners to determine the best ADU for your property.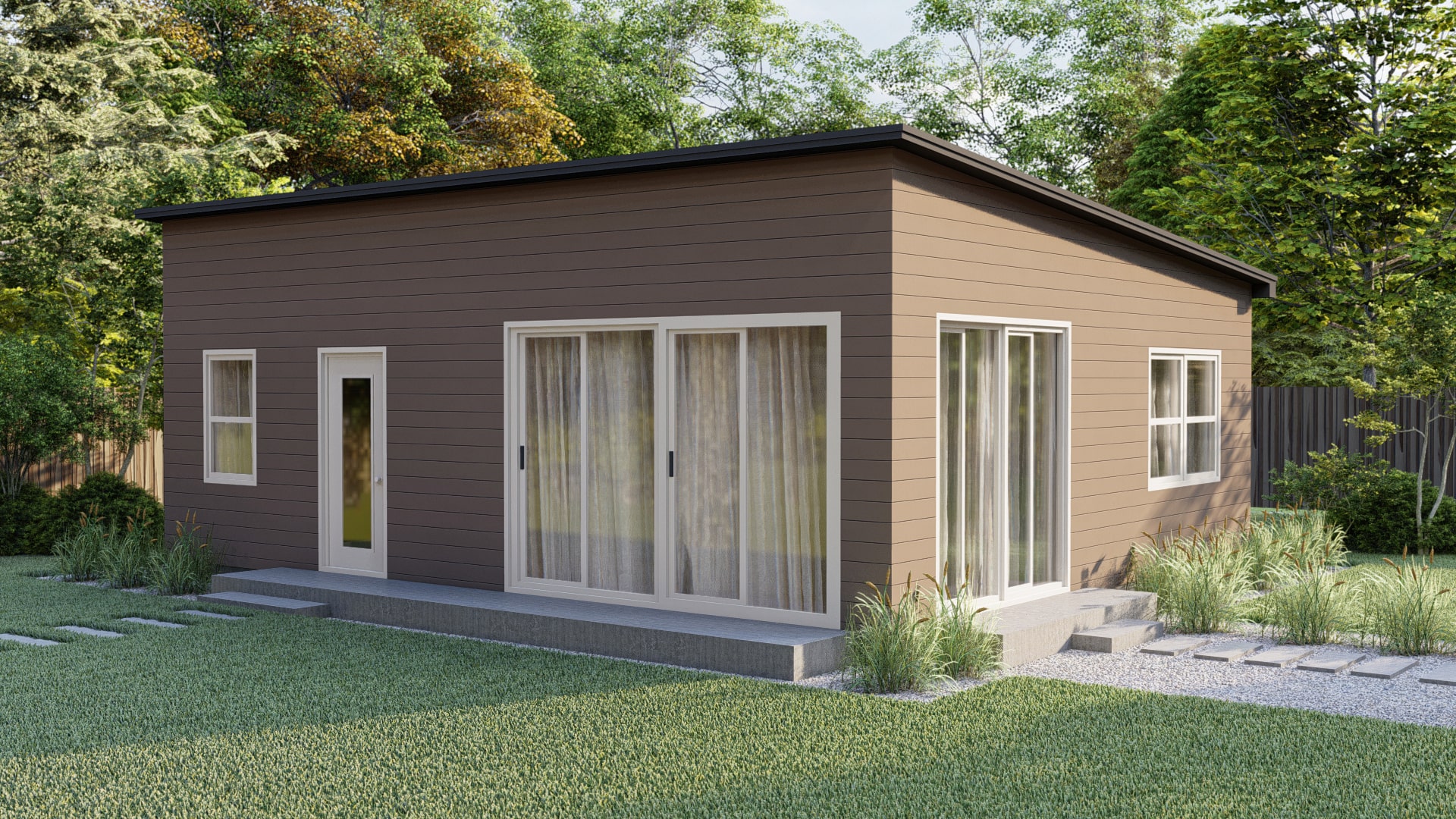 Get a Free ADU Site Assessment
Is one of our ADUs right for your property? Enter the complete street address below to find out.
ADUs 160 sq ft to 1,200 sq ft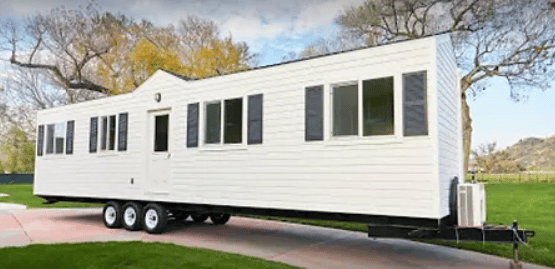 Park Model RV "Tiny Home" Up to 399 SF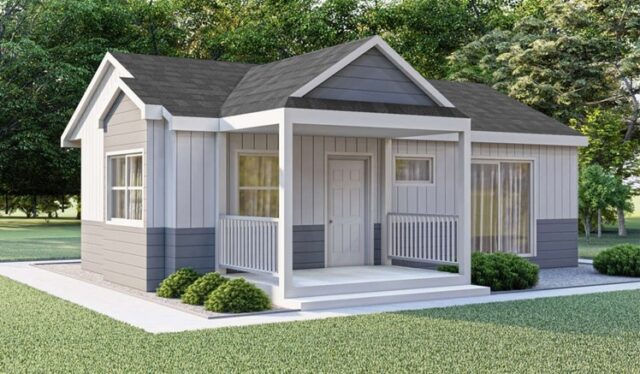 ADU Models 400 SF to 750 SF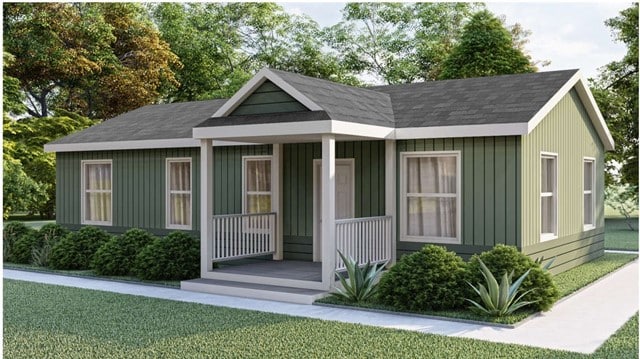 ADU Models 751 SF to 950 SF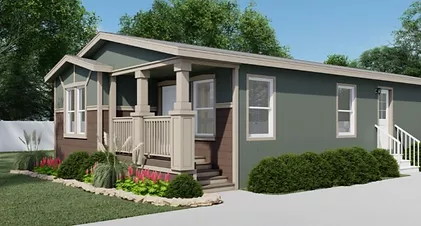 ADU Model 951 SF to 1,200 SF
Full service
MyADU4Less is Southern California's premier full service design and build general contractor for the construction of your prefab  Accessory Dwelling Unit ("ADU").
All-inclusive pricing
MyADU4Less works with several lender partners to assist our clients with funding for their ADU project.
Fast build
Don't over complicate your ADU project.  MyADU4Less builds FASTER – BETTER – GREENER and FOR LESS!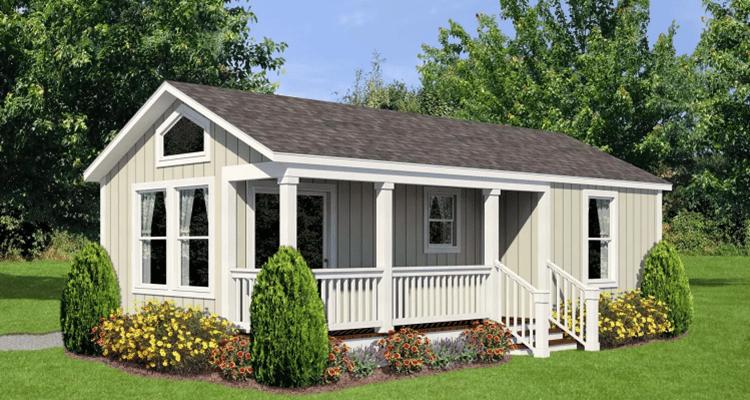 We thought you would never ask!
Review the series of floor plans that we offer.​ Then contact us and provide your project site address and your preferred ADU model
California is in a housing crisis, both of physical houses and affordability. ADUs help the crisis by getting more homes and lowering cost to build as land and utility infrastructure is already in place (2 of the biggest costs to build a new home). New State of California ADU laws include:
ADUs can be up to 1,200 sq. ft. regardless of the size of primary dwelling unit (as long as you meet setbacks and FAR)

Setbacks reduced to 4' side and rear yard

Parking requirement for ADU waived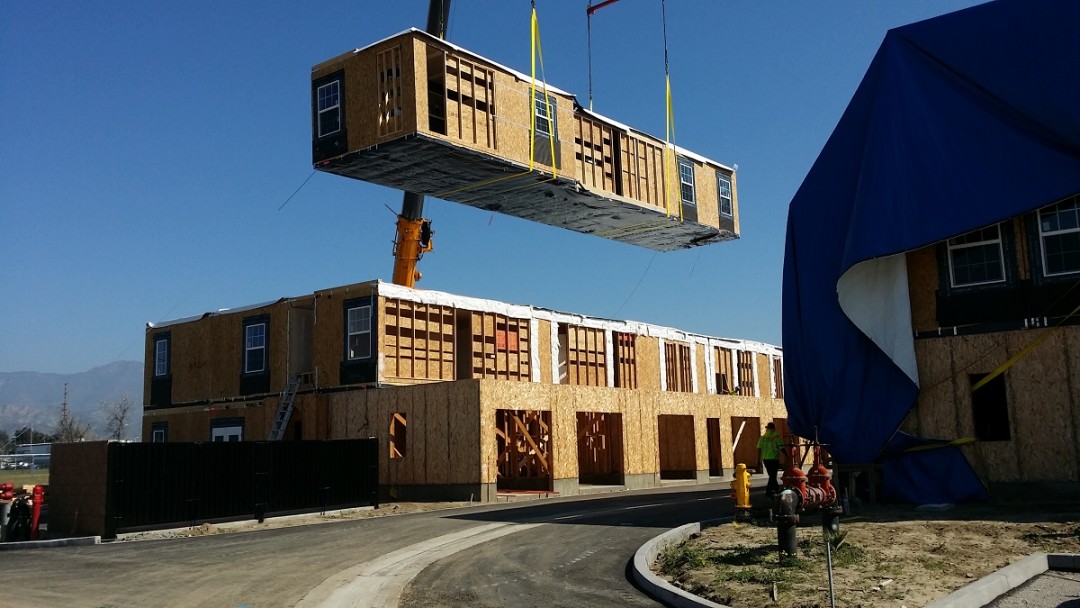 The peace of mind is in the details.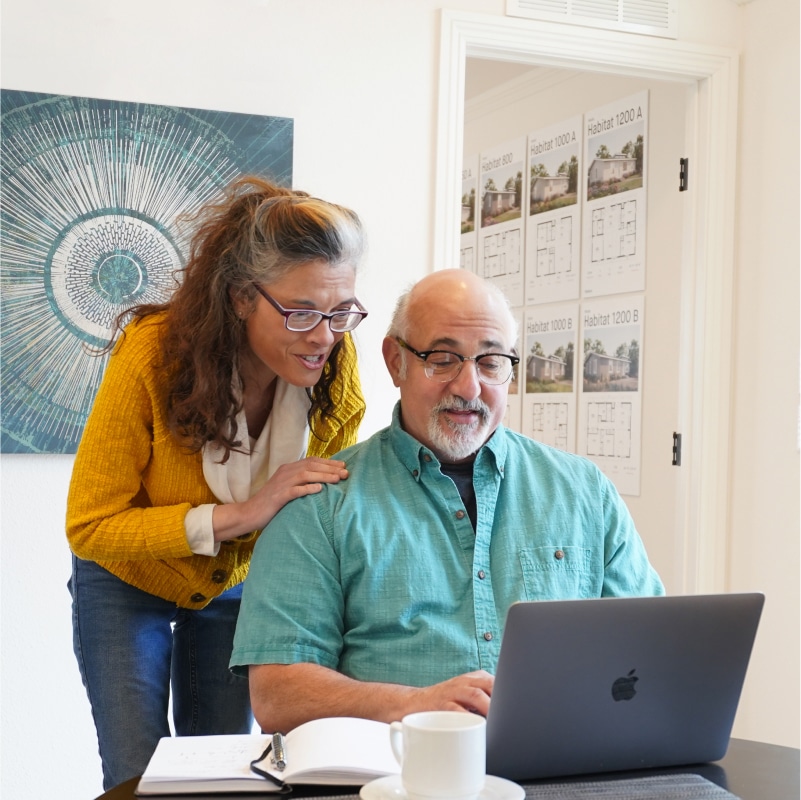 Our process
Additional Space for family members – grandparents, kids, and relatives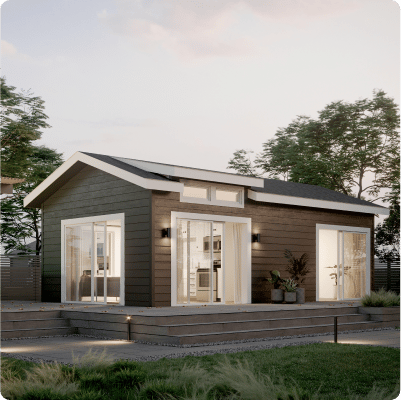 Pricing
Our clients are not required to use one of our lender partners for financing. 
​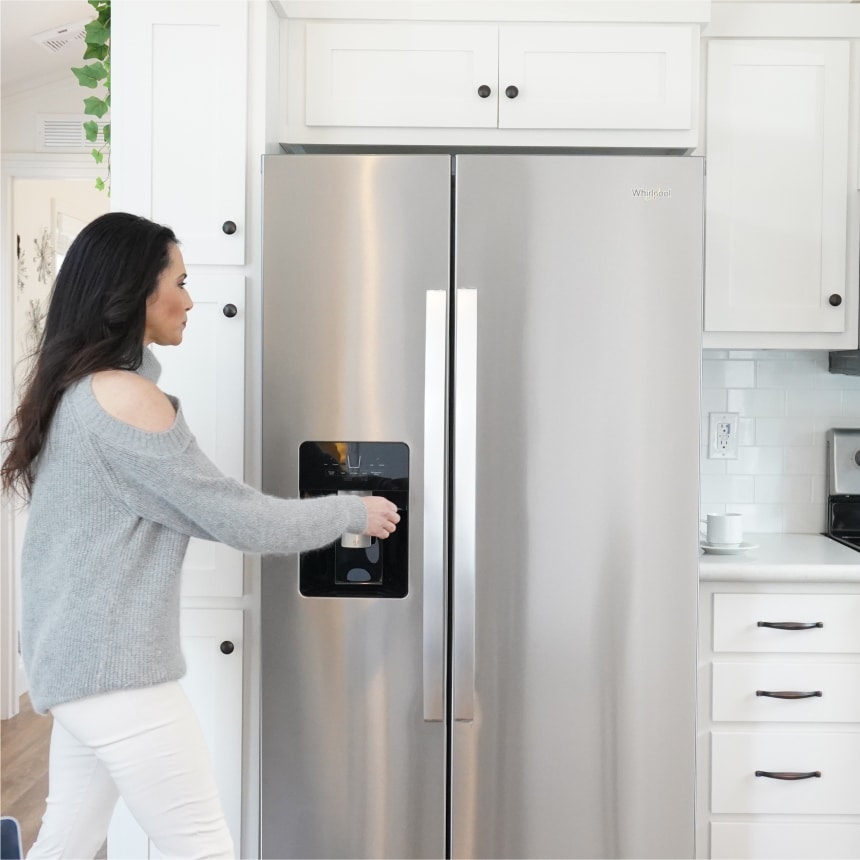 Standard features
'Prefab' is shorthand for 'Previously Fabricated', meaning it was built in a factory and is reassembled or finished onsite.
We help teams build a business of their dreams with our services.
Identify Goals
We work closely with you to understand and identify your business goals that can be converted into an actionable plan.
Bring Ideas to Life
The ideas and plans that we've jotted will then be brought to life. We help and guide you to take the first step and set things up.
Business Expansion
Setting up a business is not enough. We help you think ahead and encourage you to expand your business with a full-proof plan.
Customer stories
See why people love building with us.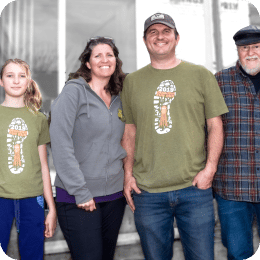 Leslie-Oceanside CA
"Working with MyADU4Less for ADU was easy – they did it all. Love my new ADU!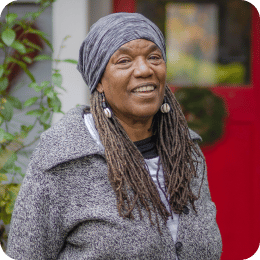 Dora-Santa Ana CA
"I'm now living next to my daughter and grandkids. Glad the MyADU4Less team worked with city to get
permits and build ADU. Watching crane lift my house into backyard was very exciting"
Tamara – Los Angeles CA
Started my ADU just before Covid shutdown – it was a trying time but MyADU4Less persevered and got
permits and built me a beautiful ADU"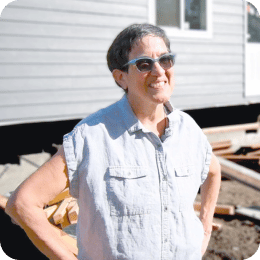 Mary-Vista CA
I have a duplex and was able to permit 2 additional ADUs on my property. No brainer!! I will double my
rental income. Thanks"
Scan the QR Code to Reach out to Us