$40,000 Grants available for ADUs in California!!!
ADUs, also known as granny flats or casitas, are gaining popularity with homeowners and building department as a means to increase affordable housing in California.
California had committed over $22 billion in investment $$ to expand housing options for Californians. Some of this investment is available to help build Accessory Dwelling Units (ADUs). An ADU can be up to 1,200 sq ft in most area and is built on the same lot as the existing home. The California Housing Finance Agency created the ADU Grant Program to help with some of the cost to build an ADU. The CalHFA ADU Grant Program will provide as much as $40,000 in assistance to low- to moderate-income homeowners to build accessory dwelling units on their property. Increasing the production of ADUs is one of the latest efforts to ease the affordable housing shortage in the California.

"ADUs are an affordable, effective and forward-looking option for many homeowners," said CalHFA Executive Director Tiena Johnson Hall. "California must make the most of every opportunity to build more housing for its residents, and the ADU Grant Program helps homeowners who want to invest in and share their property to help address a huge issue."
Contact the experts at MyADU4Less to see if you are eligible for a $40,000 ADU Grant!!!!
The majority of California cities and Counties have adopted ADU-friendly ordinances after State legislation was enacted changing zoning laws that made it easier and less expensive to build and ADU.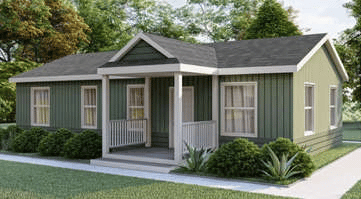 "Many home owners have space in their yards to add an ADU to use as extra space for aging, parents, retuning children or as a rental unit. With rents soaring in throughout California many home owners can use the extra income to help pay for their mortgage" said Bill Cavanaugh, VP, MyADU4Less , Inc , General Contractor specializing in ADUs. "We specialize in prefabricated ADUs to help save time and money for homeowners. Many clients have used the Grant to lower their total ADU construction cost.
" Read about the CalHFA ADU grant program: https://www.calhfa.ca.gov/adu/index.htm
Read about MyADU4Less ADUs:
www.myadu4less.com or email info@usmodularinc.com
call 951 679 9907 x1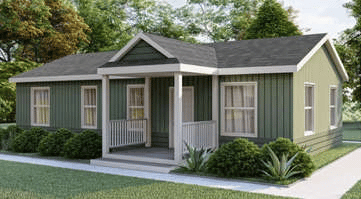 "Many home owners have space in their yards to add an ADU to use as extra space for aging, parents, retuning children or as a rental unit. With rents soaring in throughout California many home owners can use the extra income to help pay for their mortgage" said Bill Cavanaugh, VP, USModular , Inc , General Contractor specializing in ADUs. "We specialize in prefabricated ADUs to help save time and money for homeowners. Many clients have used the Grant to lower their total ADU construction cost.
" Read about the CalHFA ADU grant program: https://www.calhfa.ca.gov/adu/index.htm
Read about USModular ADUs:
www.myadu4less.com or email info@usmodularinc.com
call 951 679 9907 x1