Construction has a lot of moving parts. We want you to see the costs to build an ADU
so you can choose a floor plan and size that fits your budget and needs.
See Full Service Pricing for our Prefabricated ADUs
MyADU4Less ADU Price List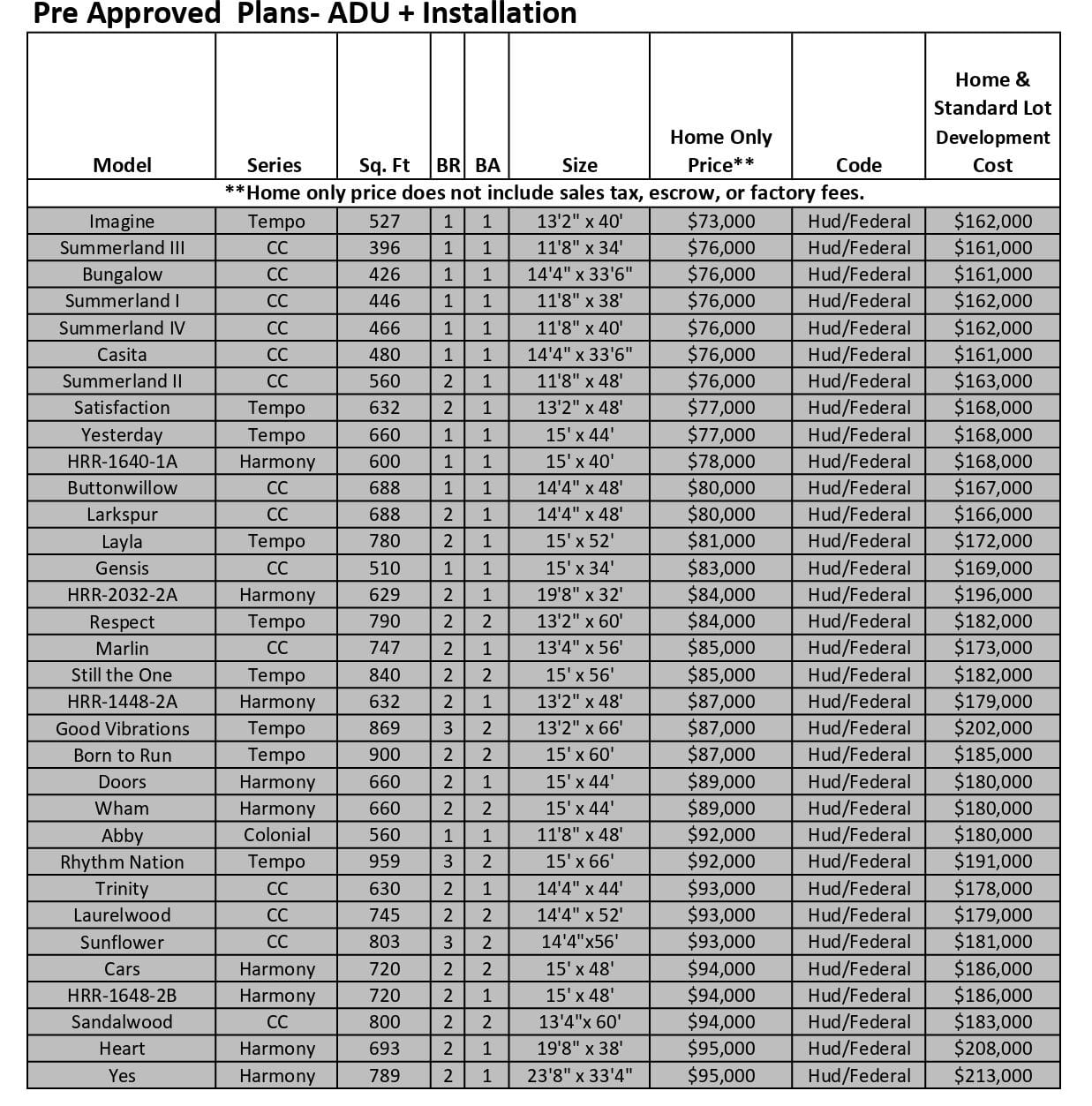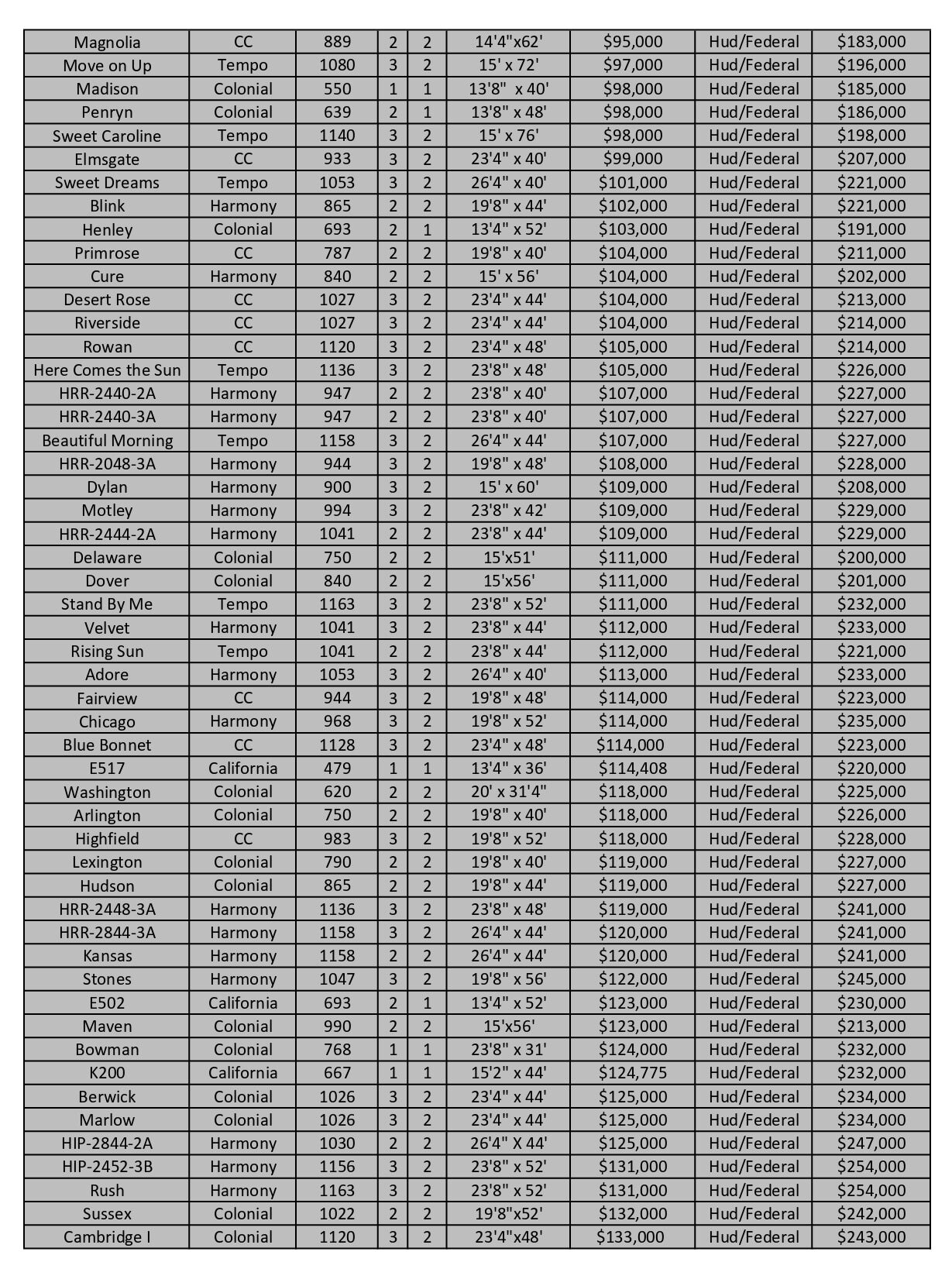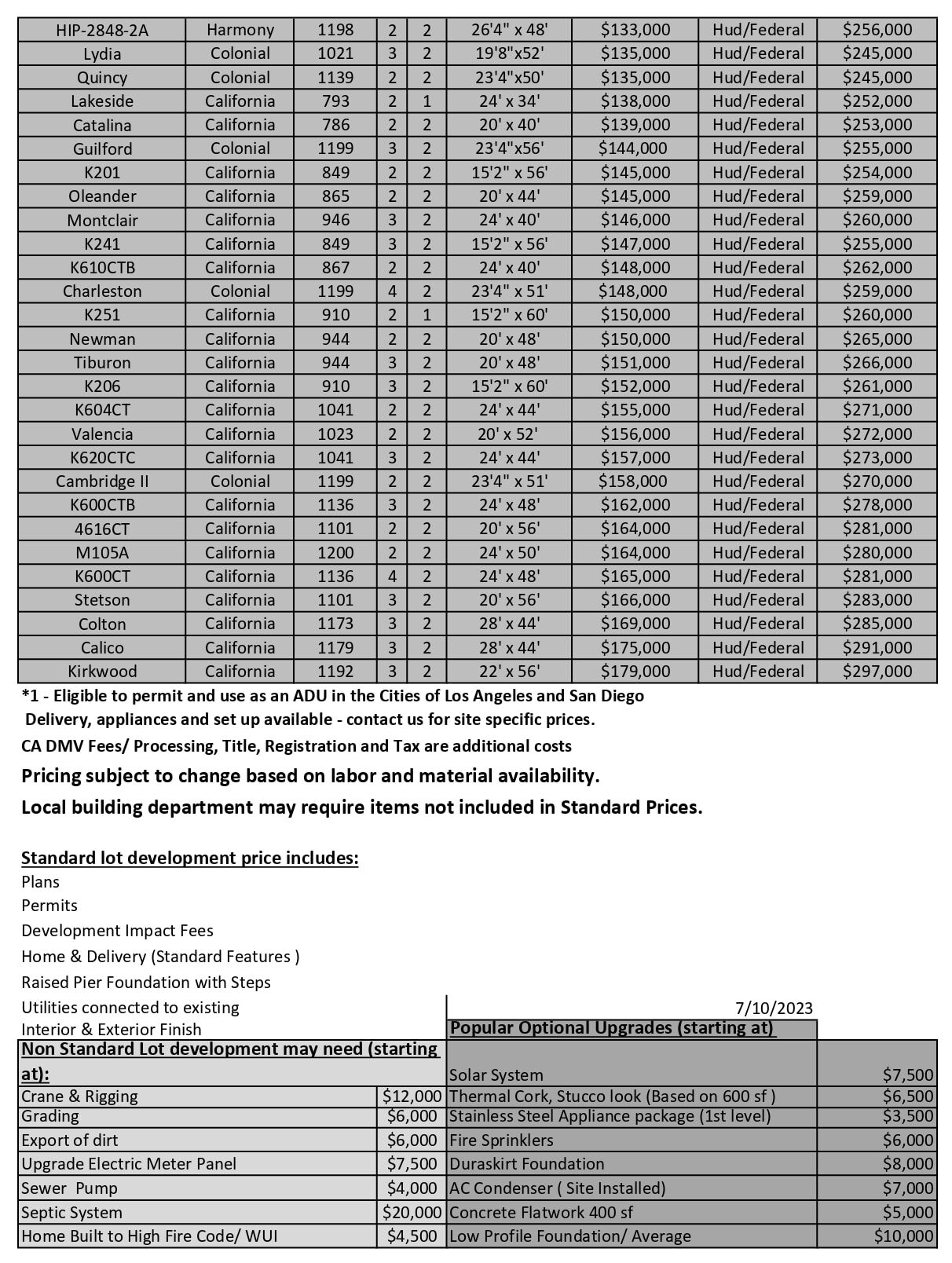 Building an ADU with Prefabricated Construction can be up to 50% faster than building a traditional site-built ADU. The time savings translate into cost savings and faster return on investment!
Have you heard the quote, "Time is money?"
When MyADU4Less , Inc. builds your ADU, you should save time on design, permits, and building the ADU. In many cases, the time savings are substantial – saving you from 6 to 12 months in the entire build cycle. This time savings translates into cost savings for you!
Are you ready to build an ADU?
For more information contact:
MyADU4Less , Inc. at info@usmodularinc.com or call 951-679-9907, ext 1.
All of the pricing shown here is for general informational purposes only and is not to be interpreted as a formal price quote for goods or services. Pricing is subject to change without notice.
Get a Free ADU Site Assessment
Is one of our ADUs right for your property? Enter the complete street address below to find out.