Recent changes to the CALHFA ADU (Accessory Dwelling Unit) Grant program now make it easier and less expensive for homeowners in Los Angeles County to build a prefabricated ADU by applying the $40,000 ADU grant to ADU predevelopment costs. This ADU Grant is FREE money and does not need to be repaid thereby lowering the overall cost of ADU by $40,000!!!
What is an ADU?
ADUs aka Granny Flats are tiny homes built in the backyard of the primary residence and can be used as a rental property or to create more space for a family (retired parents, returning students, etc)
Why is State granting $40,000 to homeowners to build an ADU?
The CALHFA $40,000 Accessory Dwelling Unit Grant Program objective is to create more housing units in California by providing a grant for predevelopment costs and non-reoccurring closing costs associated with the construction of the ADU.
What is the fastest way to build an ADU?
Myadu4less is the premier general contractor of Prefabricated ADU in Los Angeles County with hundreds of ADUs under construction. Prefabricated construction is faster, less expensive, and less intrusive to residents during construction. They have many predesigned floor plans on their website www.myadu4less.com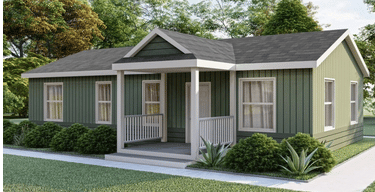 How can I access the $40,000 CALHFA ADU grant for my ADU in Los Angeles County?
There are 3 ways to access the $40,000 CALHFA ADU Grant in Los Angeles County
Financing
Use Home Equity Line of Credit (HELOC), Second Mortgage, or Cash Out Refinance from your primary residence. Proceeds of the loan must be placed in an escrow account and then the CALHFA $40,000ADU GRANT funds will be added to the account. All funds will be disbursed according to the completion of your ADU project's phases, overseen by our HUD Certified Inspectors. No money will be given directly to the homeowner. If there are remaining funds upon completion of the project, those funds will go toward rate reduction or principal reduction.
Use the cash from savings, Home Equity Line of Credit (HELOC), Cash Out Refinances, or a loan from family/friends to finance your prefabricated ADU. Cash must be placed in an escrow account. Once the escrow account is funded, CALHFA $40,000 ADU GRANT FUNDS will be deposited into the same escrow account. The funds will be distributed to Myadu4less to build your ADU. All projects will be overseen by HUD Certified Inspectors.
Combination of Cash and Finance
A combination of cash and financing is allowable and will require funds to be deposited into an escrow account and then the CALHFA $40,000 ADU GRANT funds will be added to the account.
What are the basic rules to get the $40,000 CALHFA ADU Grant in Los Angeles County?
Homeowners must use the existing home as a primary residence
Homeowners must not exceed Income limits of $180,000 in Los Angeles County
Present a completed application ( Myadu4less has a list of approved lenders who will help you obtain a Grant)
Provide an Itemization list for pre-development costs. Myadu4less will provide an itemized budget for the application which will include architectural designs, permits, soil tests, impact fees, property surveys, energy reports, and utility hookups
See a list of lenders that can  help with financing and CAlHFA  $40,000 ADU Grant in Los Angeles County  at www.myADU4less.com
Why build an ADU in Los Angeles County?
With the housing shortage and interest rates climbing demand for rental units is skyrocketing. Many Myadu4less clients in  Los Angeles County are building ADUs in their backyard as rental units and using the $2,000-$3,500 / month in rent to pay off loans and put money in their pockets.  Others are building ADUs for aging parents – to bring them closer to home yet give them privacy or for young adults /students that need some help with rent.  
What is the process of obtaining adu grants California?
Grant programs such as calpha are designed to help state residents who want to buy their homes. Or if they want to make necessary improvements to their current home and/or pay down the principal on their mortgage. In any case, the residents can apply for loans. However, the program is geared towards low-to-moderate-income homeowners as well as renters who may want to purchase a home in California. There are over 450 different CALHFA programs that offer up to $2 million in no-interest loans.
If you want to find out more about CALHFA grants? Contact us right away for more information on the calhfa adu grant program. 
Are you eligible for the Calhfa grant?
To qualify for a Calhfa home loan, you must meet certain requirements and live within the CALHFA serviced area. The following criteria must be met in order to be eligible for an adu grant program:
You must be a citizen of the United States.
Have a good credit rating.
Be of legal age (at least 18 years old)
Have been a California resident for 3 months before applying.
Be actively employed full-time by the proposed property owner, or earn at least two-thirds of your income from self-employment related to your proposed use of the property, and have been self-employed for at least one year.
Contact us today to apply for your adu loans Los Angeles, or visit the CALHFA website MYADU4LESS to learn more about all of the wonderful benefits they provide!
Find out what county offers ca adu grants
Calhfa adu grant is the largest provider of low-income housing loans, so they know a thing or two about adu funding. In addition, they offer homeownership opportunities to those who may not qualify for a traditional home loan because their income is too low, their credit score is too low, or both. However, calhfa adu has been helping Californians achieve the dream of homeownership for over twenty years and now with their adu grant program, you can join them.
Is the Calhfa adu grant beneficial?
Ca adu grant offers a variety of affordable homeownership programs, including downpayment grants, and low-interest loans. Homebuyers can receive up to $6,000 toward their home purchase. Furthermore, there are a lot of other benefits to purchasing a new home, such as low mortgage payments, lower taxes, and room to grow your family. But sometimes it can be hard to come up with enough money for a down payment.  
Find out if you qualify for this opportunity by filling out the form on our website today!
How do I know if an ADU will fit in my yard?
The ADU experts at Myadu4less can help you choose the right ADU for your yard, budget, and utilization. Call today to set if a FREE Site Assessment to see in an ADU is right for you!
The CALHFA $40,000 ADU grant is an excellent incentive for families to help build generational wealth by utilizing space in the backyard and generating income and increasing the value of the primary home.
Contact ADU experts at Myadu4less to see if an ADU is right for you and to get access to CALHFA Grant info by calling 951 679 9907 or email info@usmodularinc.com or by visiting the ADU website www.myadu4less.com
Cities in Los Angeles County serviced by Myadu4less:
Acton
Agoura Hills
Alhambra
Altadena
Arcadia
Artesia
Avalon
Azusa
Baldwin Park
Bell Gardens
Bellflower
Beverly Hills
Burbank
Calabasas
Canoga Park
Canyon Country
Carson
Castaic
Cerkritos
Chatsworth
Claremont
Compton
Covina
Culver City
Diamond Bar
Downey
Duarte
El Monte
El Segundo
Encino
Gardena
Glendale
Glendora
Granada Hills
Hacienda Heights
Harbor City
Hawaiian Gardens
Hawthorne
Hermosa Beach
Huntington Park
Inglewood
La Canada Flintridge
La Crescenta
La Mirada
La Puente
La Verne
Lake Hughes
Lakewood
Lancaster
Lawndale
Littlerock
Llano
Lomita
Long Beach
Los Angeles
Lynwood
Malibu
Manhattan Beach
Marina Del Rey
Maywood
Mission Hills
Monrovia
Montebello
Monterey Park
Montrose
Mount Wilson
Newhall
North Hills
North Hollywood
Northridge
Norwalk
Pacific Palisades
Pacoima
Palmdale
Palos Verdes Peninsula
Panorama City
Paramount
Pasadena
Pearblossom
Pico Rivera
Playa Del Rey
Playa Vista
Pomona
Porter Ranch
Rancho Palos Verdes
Redondo Beach
Reseda
Rosemead
Rowland Heights
San Dimas
San Fernando
San Gabriel
San Marino
San Pedro
Santa Clarita
Santa Fe Springs
Santa Monica
Sherman Oaks
Sierra Madre
Signal Hill
South El Monte
South Gate
South Pasadena
Stevenson Ranch
Studio City
Sun Valley
Sunland
Sylmar
Tarzana
Temple City
Topanga
Torrance
Tujunga
Valencia
Valley Village
Valyermo
Van Nuys
Venice
Verdugo City
Walnut
West Covina
West Hills
West Hollywood
Whittier
Wilmington
Winnetka
Woodland Hills