Establishing The Los Angeles ADU Program (ADU) Within the backyard of your home has been so easy.
A majority of homeowners permitted to build guest homes. Backyard Cottage or Granny Flats, or within the backyards of single-family homes. They are a popular option for homeowners. The city of Los Angeles encourages the development of these additional structures. Permits and construction procedure is simple, provided that you have an owner or construction partner.
Every homeowner will have their reason for building a brand-new Guesthouse and Backyard Cottage. This article will provide the top five reasons why homeowners should construct the ADU located in Los Angeles.
Los Angeles ADU Program-Increase The Property Value-
The average cost per sq foot is around $470 (and in some communities, the price can be higher). The City of Los Angeles allows to build up to 1200 sq feet of construction (limitations are in place, and each property is different. Let's look at the math… 1200 square feet of construction space $470/sqft equals $564,000 value for your home. This is a lot of equity!
It is easy to include the Backyard Cottage or Tiny House in your home. It can significantly increase the property's value if you know the reason.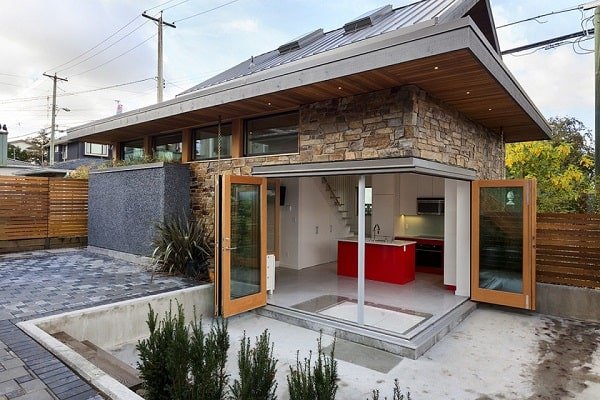 Housing
As the population living around Los Angeles ages, more homeowners seek alternatives to traditional assisted living. For elder care, for parents who are elderly or family members, instead of paying massive fees for the assisted living facility. Many Los Angeles homeowners opt to develop an ADA-compliant Los Angeles ADU Program that lets older parents be close to their family members.
A one-level Granny Flat is ideal for older relatives. It allows loved ones to stay near their homes and still live independently in their small house with the help of caregivers.
Guest House
Do you host a lot of guests from outside of the city? Do you have relatives or adult children you'd like to offer guest accommodations? Los Angeles ADU Program is perfect for this. ADU is ideal for providing a comfortable, safe, and secured area for guests to unwind and enjoy themselves. What is more exciting will visiting family or friends when they stay in your backyard most luxuriously?
Recent Graduates Returning Home
To find affordable housing in Los Angeles is difficult if you could assist your child in returning to school for a short period. In the meantime, until they make enough income to venture out on their own, do you think about supporting them? A lot of our customers are in the same situation. A brand new Guest House for newly graduated students is the best solution. It's a Guest House that allows the recent graduates to return to their homes. Simultaneously, to be capable of having a house that is their own and become self-sufficient.
Rental Income
Would you be willing to pay another $1,000 of monthly income? Many homeowners we deal with who want to construct an ADU to let out rent know how much cash they earn a net of at or above $1,000 per month.
Let's estimate the price from an illustrated ADU located within Los Angeles. If you decide to invest $250,000 in an impressive new 1200 sq ft, ADU and the brand new ADU are rented for $3000 per month (or $36,000 per year). If you consider that, you'll pay 30 percent of your rent on expenses such as maintenance, insurance, taxes, etc. You'll get a net of $25,000 per year from leasing your ADU. This is an increase of 10 percent annually for the initial amount of $250,000. There are various reasons homeowners have to construct Los Angeles ADU Program on their property within areas around their residences. The reason for your choice is as unique as your house. Fortunately, we're here to aid you in determining the best way to go about it. ADU laws can be used to unlock the potential of your property.